Experience the Native American story
In Native American lore, a 'trickster' is a sacred creature who acts as a disruptor and teacher.
"We chose the name because a 'trickster' exists in the stories of every culture, not just Native American, and we want to make sure every culture is welcome at the gallery," says Joe Podlasek, CEO and former executive director of Chicago's American Indian Center.
"

Over 600 pieces of art are on display, including paintings and prints by nationally recognized artists.

"
A member of the Lac Courte Oreilles Ojibwa tribe in northern Wisconsin, Podlasek is a genial and knowledgeable presence, ready to answer visitors' questions and even provide tours.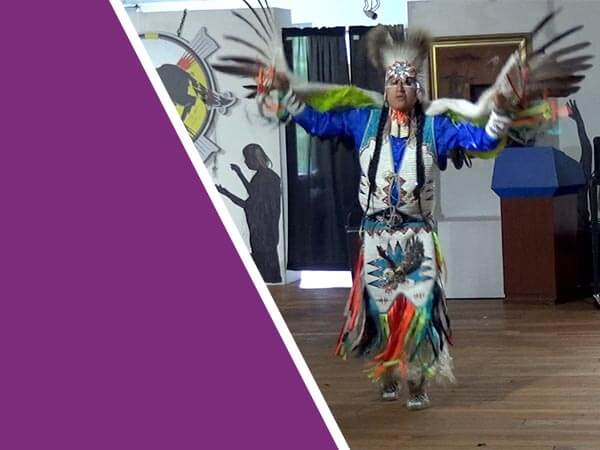 The first floor art gallery features contemporary Native American art from the 1960s to the present. Much of it is available for purchase. Over 600 pieces of art are on display, including paintings and prints by nationally recognized artists, such as painters Robert Martinez, Robert Wapahi, Robert Redbird, Marian Snow and Joe Yazzie; master potters Maria Adelicia and Christine Tosa; and basket weaver Jonathan Black. Trickster also highlights the works of 'other-American' artists.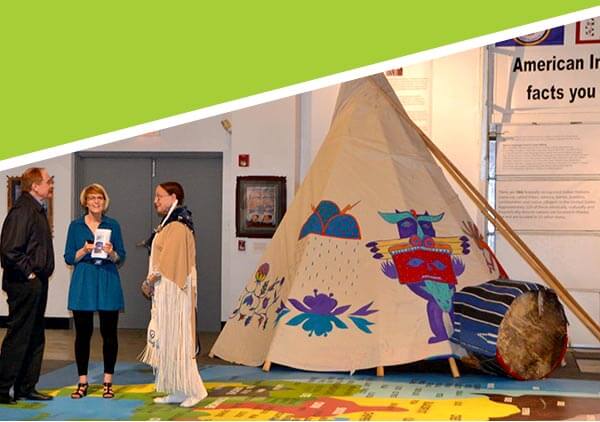 "Our gallery also holds shows for many types of media, including music, spoken word and dance," Podlasek says.
In a nearby room, you'll find a giant teepee, authentic headdresses, moccasins and jewelry and a huge floor map representing locations of historical indigenous lands. All are part of the "Walking Through Native Lands" exhibit, designed for students, educators and the general public to learn about and explore the Native American story.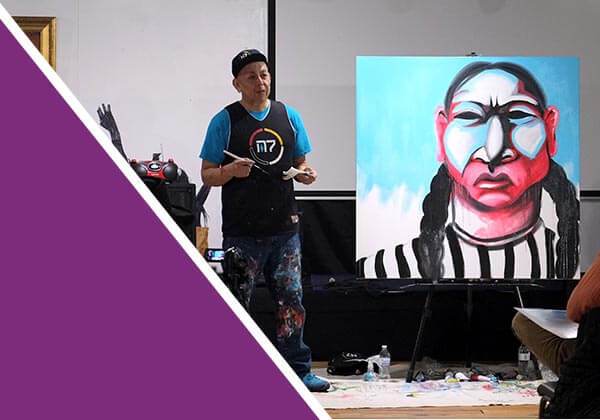 Trickster is also home to the Native Veterans of Illinois. You'll find a tribute wall of photographs and an exhibit that pays homage to Native American servicemen and servicewomen.
"It's not well known," says Podlasek, "but American Indians serve in the U.S. armed forces in far greater numbers per capita than any other ethnic group."
The second floor provides space for art installations, performances, film screenings, cultural workshops, powwows, artist talks and more.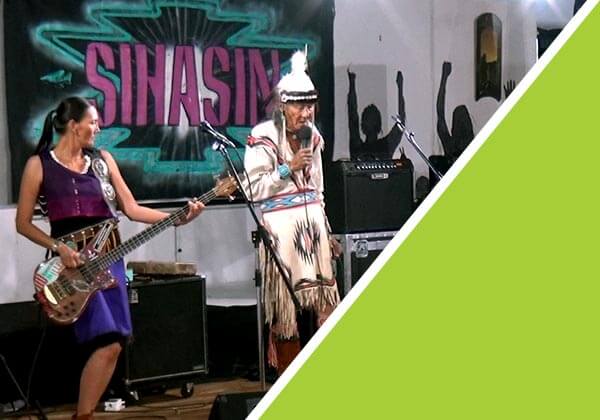 If you're looking for one-of-a-kind treasures, Trickster's gift shop is a gift-giver's delight. Choose from beautiful silver and semiprecious stone jewelry, beadwork, pottery and weavings — all handmade by Native artisans.
Step outside and a winding path takes you through a garden featuring plants used in traditional Native American medicines. You'll also find an impressive bronze sculpture called "Heart of the Basket Maker," which honors the skills and artistry of American Indigenous peoples. Its creator Cliff Fragua is the only Native American sculptor to have a work installed in Statuary Hall of the U.S. Capitol.