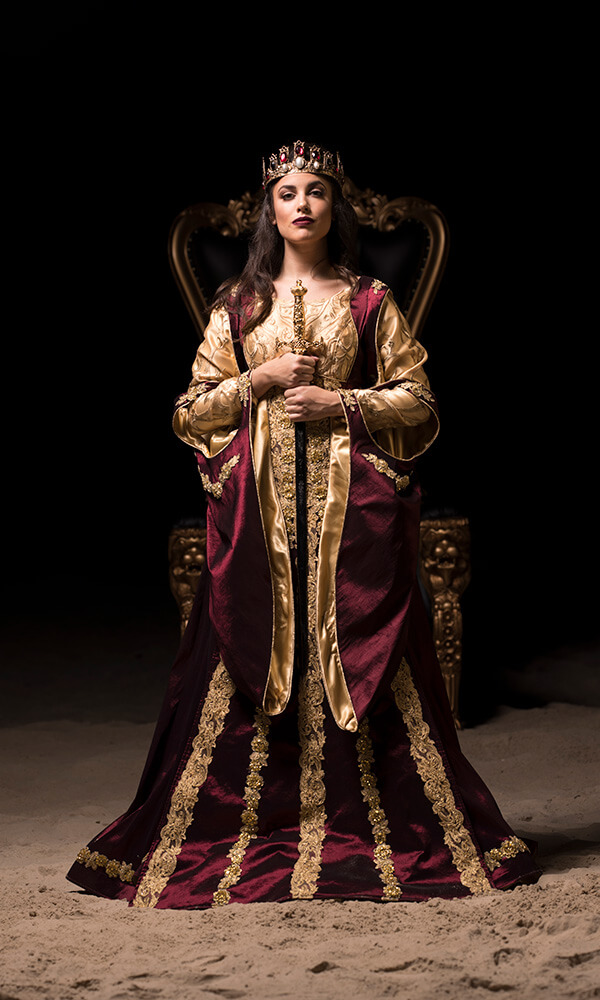 If you're looking for a hearty meal accompanied by knights on thundering stallions, head over to your nearest 11th-century Spanish castle in Schaumburg, Illinois.
Welcome to Medieval Times Dinner & Tournament, a wildly popular entertainment destination that offers an experience like no other—part immersive dinner theater, part medieval sports championship and, as of 2018, part "woman power." For the first time since the Schaumburg Castle opened in 1991, a woman sits on the throne: the beautiful Queen Doña Maria Isabella.
Casting a queen answered numerous audience requests for more significant roles for women in the show. Chicago actress Allyssa O'Donnell is one of four actresses who play the feisty Queen on different days. The role, said Ms. O'Donnell, who was Princess Catalina in the previous show, sends a message of empowerment.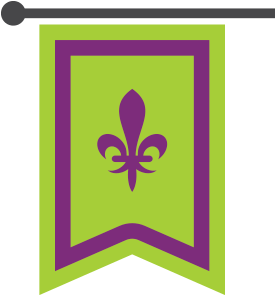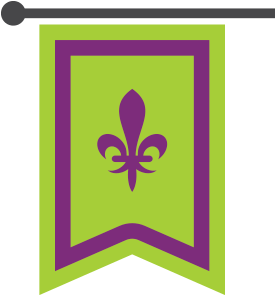 Tournament etiquette
Castle gates open 90 minutes before the show. After getting your seating ticket and your paper crown (more about that later), feel free to wander the Great Hall. Check out the medieval weapons exhibit, war horses in their stables behind a glass wall, a gift shop that's a kid magnet, full-service bar for the adults and "dress-up" photo ops with the Queen and her handsome Lord Chamberlain.
About that paper crown: Its color denotes which one of the six knights you'll be stomping your feet and whooping for during the tournament. Be a sport and put it on, or you might get some gentle ribbing from the performers.
The tournament itself takes place inside a huge arena. Tiered stands, allowing attendees to seat over 1,400 guests, surround a performance area about the size of an NHL hockey rink.
The all-new, two-hour production is an action film that has come to life, with intricate lighting effects and a surging symphonic score precisely synchronized with every choreographed moment.